Hi there!
It has been awhile since I last posted as I have been away teaching in TX and Florida this month. Thank you to The Crafty Scrapper in Waxahachie, TX and Whim So Doodle for letting me teach a few classes! I am lucky that my sister Patty lives in Fort Worth, TX and travels with me to these two stores. She helps me keep all the balls in the air while I'm teaching! It has been such a huge blessing to have her come with me on these trips as my sidekick!
Well let's get to today's project! I'm excited to share the Assemblage Clock I created using the new Sizzix 3-D Mechanics Texture Fade.
The 3-D Texture Fades Embossing Folders offer the deepest and boldest dimensional embossing. Sizzix 3-D Texture Fades Embossing Folders are for use with the BIGkick, Big Shot and Vagabond machines only. There are currently 4 different designs available.
Once the 4 sheets are complete, cut them to the with of the clock body and begin to wrap each one onto the clock (this is my favorite part). Since the clock body is round you will need to cut slits on one edge to ease the foil around the clock body. Do not wrap the foil around the back of the clock or you may have problems getting the clock back on... well, you can probably get it on but you will never get it off to make adjustments! Trust me on this one.
Here are some photos of the finished clock body:
seriously, you can never have too many of these
).
no more pearls here!
). I did this by coloring all the Baubles with Gunmetal and letting them dry (
I swirled them around in the paper bowl to keep them from sticking together during the drying time
). Once dry, I used a Blending tool with felt to randomly pounce Patina and Mushroom over the Gunmetal.
The background of the Assemblage Clock has a patchwork of ephemera from the Collector pack. I just glued each piece to the surface with Collage Medium, then added a layer over the top to secure. Once the Collage Medium was dry, I rubbed Gathered Twigs Distress Crayon over the surface.
this post
you may want to check out.
1. The man has TWO bingo chips glued together so he is at the forefront.
2. The Timepiece has TWO stacked regular foam squares.
3. The Gadget Gears have regular sized foam squares BETWEEN the two layers (you can see the small square size I used at the top of the photo)
now carry on,
paula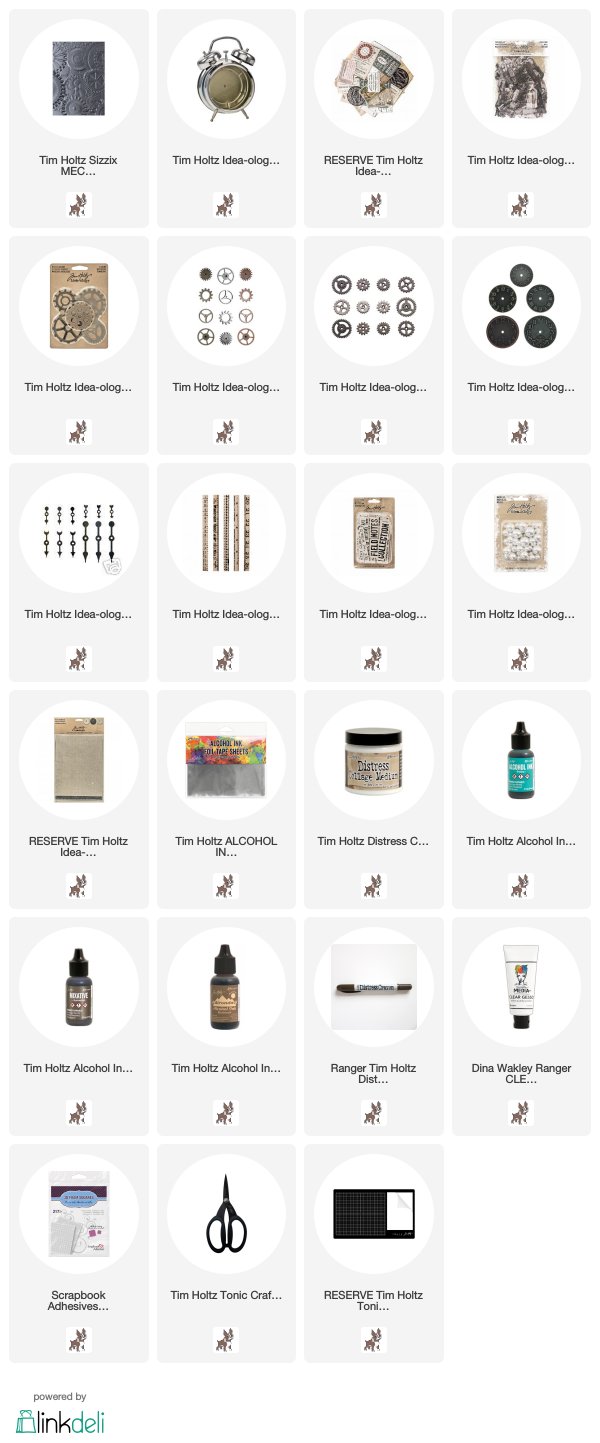 Save
Save